Thomas Hoffmann Air Conditioning & Heating is here to help. We've compiled a list of ways to help you save on your winter heating bill.
Many households look for ways to lower their energy costs this time of year. Understandably so, heating bills are predicted to rise for the 2022/2023 winter heating season. While natural gas is one of the most efficient methods of heating your home, it is expected to increase by as much as 28% over last year. The forecasted increase is due to colder weather and the higher cost of wholesale natural gas.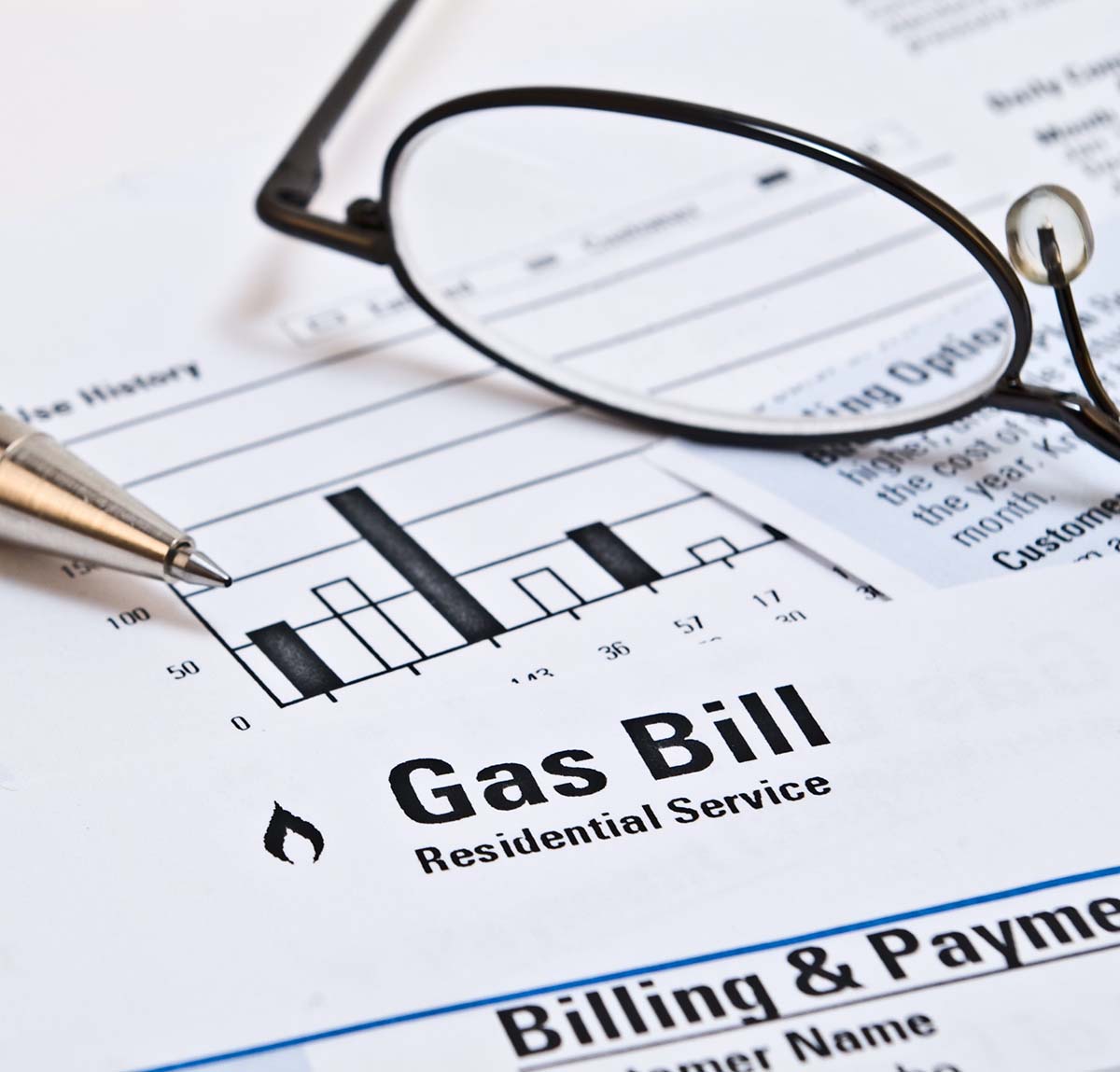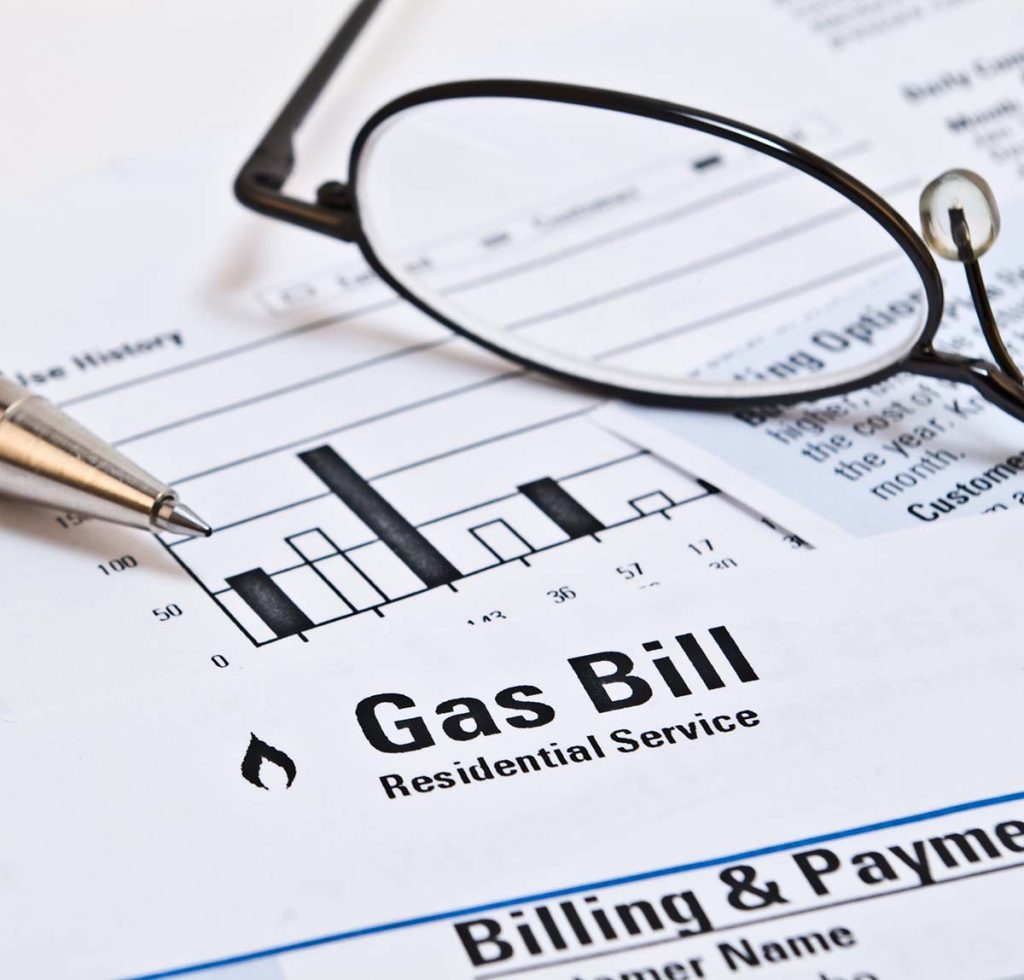 Ways to Reduce Your Heating Bill
These helpful suggestions will work whether you heat your home with electricity or natural gas. These tips can help save money on heating and add up to actual savings on your utility bill.
Turn your water heater down – Unless you like taking scalding hot showers, turning your water heater's temperature to 120°F from the typical 140°F can save as much as 11% in water heating costs. Also, reducing the time each family member spends in the shower can help.
Replace your filters regularly – It's not just about clean air. When air filters are clogged with dust, it forces your heater to work harder, which raises energy costs. Replacing your filters regularly will help your system run more efficiently, extend the unit's life and save you money each month.
Turn the thermostat down – Turning your heater down by a couple of degrees can save your bill. Try setting your thermostat to 68 degrees instead of 70 or 71. It may mean opting for a sweatshirt and socks, but you'll save roughly 5% on heating costs.
Keep ceiling fans on – Each fan has a switch to adjust how the air moves. Running your fans clockwise will push the warm air that has risen to the ceiling down, warming up the room.
Open or close the curtains – When the sun is bright, open the curtains or blinds to warm up a room. But on gloomy days or after the sun sets, close the curtains to help retain the heat collected during the day.
Close unused vents – Do you have a guest room you rarely use? The vents in a room not used often can be closed. That way, an unoccupied space wastes heat and costs energy.
Seal windows and doors – As much as 25% of your heating bill could literally be flying out the window. Finding leaks and fixing them is a great way to lower your heating bill.
Don't use your fireplace – On cold nights, it's nice to cozy up next to the fireplace. However, as much as 80% of the heat it produces goes right out of the chimney. As it leaves, it draws in cold air through cracks and leaks in your home's walls and windows. Consider investing in a natural-gas fireplace instead. You'll have the look and feel of a fireplace and efficient heating results.
Use a space heater – Space heaters are great, especially when you only need one room of the house heated. For instance, you may work from home and only need your office space heated for the day. Turn down your heater, plug in the space heater, and watch your energy bill go down. Plus, there are modern space heaters that are energy efficient and have built-in safety features.
Schedule HVAC maintenance – Scheduling a furnace maintenance visit is recommended. It will save you money in the long run and extend the life of your system.
Heating Contractors St. Louis
If your heater needs to be serviced, repaired, or replaced, our certified and licensed technicians at Thomas Hoffmann Air Conditioning & Heating will ensure that your heating system is running in peak condition, resulting in a more satisfying comfort level at lower monthly costs. With over 30 years in the industry, 24-hour emergency repair, and personalized customer service, we deliver on our promise of comfort when you need it most.
24/7 Service Call Now
At Thomas Hoffmann Air Conditioning & Heating, we pride ourselves in being a locally owned and operated HVAC company. With more than 30 years of experience and a master technician and mechanical engineer as our owner, we can replace, repair, and provide maintenance for your business or home's HVAC system.
(314) 471-7625