St. Louis Air Conditioning Installation
Call (314) 471-7625 :: Thomas Hoffmann Air Conditioning & Heating provides expert new installation of residential air conditioning systems throughout St. Louis. 24/7 Service Calls. 30+ Years HVAC Experience. HVAC Engineer.
---
Thomas Hoffman provided professional service and had fantastic ideas on how to optimize our HVAC system. They also installed a new electrical panel to ensure our system has the power needed.
I highly recommend Thomas Hoffmann for anything involving HVAC. The person replacing my furnace, Britton Buehrig, was Professional and took pride in his work. The job was very cleanly done.
I called this company not expecting to get same day service. They answered the phone and I explained the situation with elderly parent in house without heat. They called me back within a half an hour and advised that the owner himself was going to make a special trip because of situation with my father. He showed up within an hour of call! Very nice man, explained what he found wrong and repaired at the same time. I fully expected to pay an exorbitant amount and that wasn't the case. The bill was actually so low I tried to give him extra for all that he did, but he would Not accept any extra money. I have now switched my business and home to this company, and of course my parents have decided to use Thomas Hoffmann for their maintenance in the future. I can not say enough about the excellent service and gratitude I have for the way they treated me and my parents!
Went well! Quick and taken care of right away! Thanks!
Thomas did a great job cleaning and repairing our furnace. He was personable, efficient, and very knowledgeable, and saved us from another night with a cold house.
After I reached out to an emergency boiler maintenance line, Thomas Hoffmann gave me a call and helped me to re-light my pilot light over FaceTime. Wow! He spent 20 minutes on the phone with me, helping with every step of the process clearly and patiently. I'm entirely impressed and thankful for his kindness, time, and expertise. I will be using Thomas Hoffmann for HVAC maintenance from now on. I don't usually leave a lot of reviews, but I felt compelled to write this one!
---
Thomas Hoffmann Air Conditioning & Heating offers high-quality residential AC installation services to homeowners in and around the St. Louis area. Our expert installation technicians are certified and licensed to get the job done promptly and correctly.
In St. Louis, air conditioning isn't a luxury. It's a necessity. If you are a homeowner, you will likely need to have a new air conditioner installed at some point. You will find all your cooling solutions at Thomas Hoffmann Air Conditioning & Heating. Our technicians are here to help you and your family stay cool. That's why we install efficient and high-quality AC equipment that provides excellent value and reliable service.
24/7 Service Call Now
30+ Years Experience – HVAC Engineer
Air Conditioning Installation
Is it Time for a New Air Conditioner?
There are many benefits to having a new air conditioner installed. However, there are also some valid reasons to get the longest possible lifespan from your current air conditioner. It can be challenging to know whether you should get a repair for your existing system or start examining your options for a new AC unit.
One way to make the right decision is to begin thinking about a new air conditioner installation if:
The number of your AC repairs is increasing
Your utility bills are rising over recent years
Your current AC system is 10-15 years old
Your AC is older and needs expensive repairs
If you have any questions about when to replace your current air conditioner, our technicians are always here to help if you need some advice. We are up-to-date on the latest products and AC installation services. We can explain the limitations and advantages of different systems, evaluate your needs, and help you decide which system is suitable for your budget and living space.
How to Choose the Right Air Conditioner
There are four main air conditioning systems function that are based on removing heat from your home. However, when it comes to energy efficiency, aesthetics, and the ability to provide reliable comfort, there are many choices to consider.
The four main HVAC systems are:
Split systems
Hybrid systems
Duct-free systems
Packaged heating and air systems
Trane Air Conditioners
Trane products are expertly designed to keep you and your family consistently cool and comfortable. Trane's multi-stage cooling systems provide precision control, limit temperature spikes, and keep energy costs down.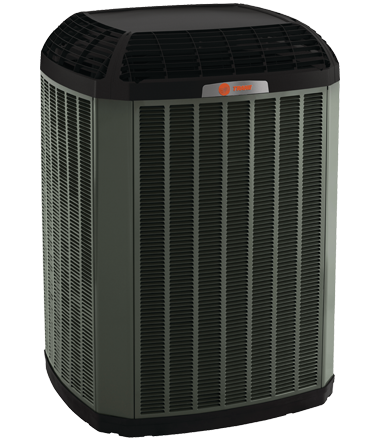 XV20i TruComfort™ Variable Speed
Most energy efficient
Rated up to 22 SEER
750 stages of comfort for ultimate climate control
Energy savings 64%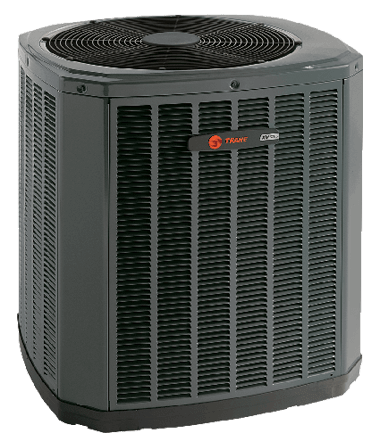 XV18 TruComfort™ Variable Speed
Ultra-quiet performance measured at 4 dB below competitor's minimum
Rated up to 18 SEER
750 stages of comfort for ultimate climate control and max efficiency
Energy savings 56%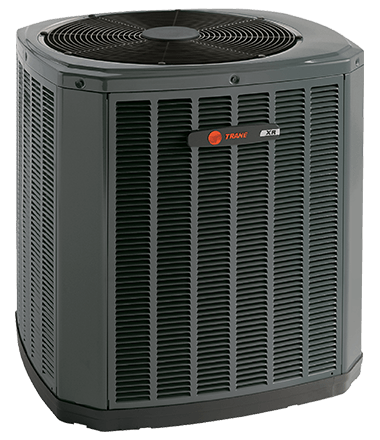 XR14
Best value
SEER rating of up to 16
Energy savings 50%
Fully compatible with Trane CleanEffects™ Air Cleaner
Thomas Hoffmann Air Conditioning & Heating
There are many options for you to choose from when it comes to air conditioners. Choosing the right system for your home depends on several factors, including how your home is constructed, your comfort preferences, your budget, and more. Thomas Hoffmann Air Conditioning & Heating can help you determine the right one!
24/7 Service Call Now
30+ Years Experience – HVAC Engineer