Heat Pump St. Louis
Call (314) 471-7625 :: Whether you need a new heat pump, heat pump repair or maintenance, Thomas Hoffmann Air Conditioning & Heating has you covered.
There are many advantages to having a heat pump installed in your home. A heat pump uses electricity to heat a home in the winter and keep it cool during the summer. It is often the most energy-efficient HVAC option.
To understand whether a heat pump is the right option for your home, call Thomas Hoffmann Air Conditioning & Heating. We will provide informed recommendations for the ideal system to meet your needs.
24/7 Service Call Now
30+ Years Experience – HVAC Engineer
What is a Heat Pump?
As part of a central heating and cooling system, a heat pump uses outside air to heat and cool a home. It basically means that a heat pump will act as a heater when it's cold outside and as an air conditioner when it gets hot.
Heat pumps 'pump' or moves heat from one place to another by using a compressor and a circulating structure of gas or liquid refrigerant, through which heat is removed from outside sources and is pumped indoors. Pumping the heat uses electricity but much less when compared to using electricity to convert it into heat. During the summer months, the cycle is reversed, and the unit acts like an air conditioner.
Benefits of a Heat Pump
There are many options when it comes to heating your home. Understanding how to choose the right system can seem like an overwhelming task. However, Thomas Hoffmann Air Conditioning & Heating can provide you with what you need to know about heat pumps to make the right choice.
One of the biggest benefits is that heat pumps provide both heating and cooling. Some of the other advantaged of a heat pump include:
Lower operating costs
Less maintenance
Safer
Reduces carbon emissions
Reliable
Longer life-span
Heat Pump Solutions
St. Louis can sometimes experience extreme temperatures. However, there are days when you might not need to rely on your AC or heating system to keep your home comfortable. On these days, heat pumps have the ability to warm up or cool down your home while reducing your energy usage.
With over 30 years in the industry, Thomas Hoffmann Air Conditioning & Heating has heat pump solutions. We provide:
Effective heat pump repair solutions
Professional heat pump installation
Routine heat pump maintenance
Trane Heat Pumps
Trane heat pumps are a smart, efficient, and versatile way to heat and cool your home. Heat pumps function as an air conditioner when things get hot and a heater when it's cold. In addition to their flexibility, many of these heat pumps are energy-efficient. That means you can enjoy a comfortable home and save energy too.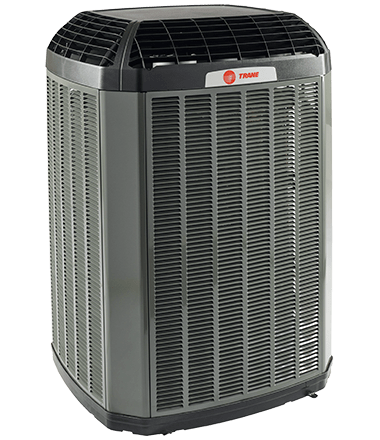 XV20i Variable Speed Heat Pump
Most energy efficient
Up to 20 SEER
Energy savings 60%
TruComfort™ variable speed system includes 750 stages of comfort
Runs on a lower speed for more extended periods of time to provide the lowest cost per minute
Quiet running fan measured at 4 dB below competitor's minimum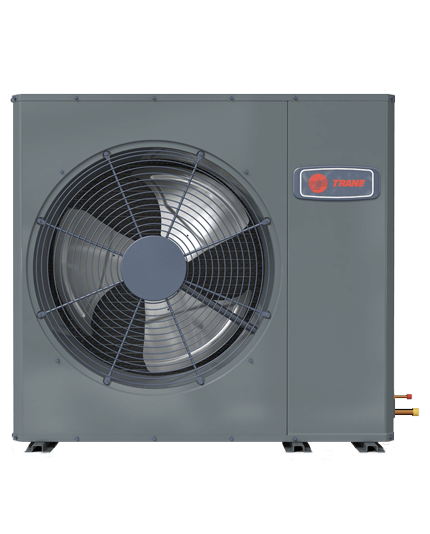 XV19 Variable Speed Heat Pump
Quietest
Energy savings 54%
SEER rating up to 19.5
Ultra-quiet performance with sound levels of 43 to 57 dBA
TruComfort™ variable speed system provides 500-700 comfort stages for maximum efficiency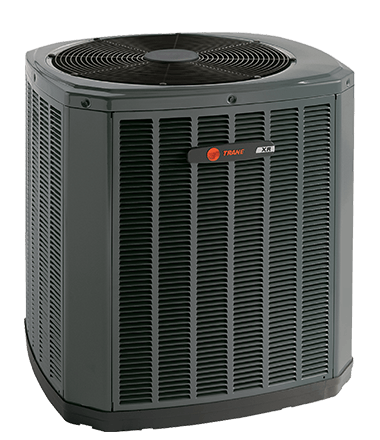 XR15 Heat Pump
Best value
SEER rating of up to 16
High-efficiency Heating Seasonal Performance Factor of up to 9.50
Fully compatible with Trane CleanEffects™ Air Cleaner advanced whole-home air cleaner
Heat Pump Repair and Maintenance
In addition to having a new energy-efficient system installed, regular maintenance of your current heat pump is vital to the system's performance. At Thomas Hoffmann Air Conditioning & Heating, we offer repair and maintenance work on many types of heat pump systems. After more than 30 years in the residential heat pump industry, we have hands-on experience working with the most popular manufacturers like Trane, Lennox, American Standard, Carrier, York, Amana, Goodman, and more.
St. Louis Heat Pumps
Thomas Hoffmann Air Conditioning & Heating is one of the few heating and air conditioning companies in St. Louis that has a master technician and mechanical engineer as an owner. This fact, combined with our more than 30 years of experience, gives us an advantage over our competition. If you need a new heat pump system, trust us to determine which one will best fit your needs.
24/7 Service Call Now
30+ Years Experience – HVAC Engineer