Every HVAC unit must have the proper filter to keep the indoor air quality in your home fresh and clean.
24/7 Service Call Now
30+ Years Experience – HVAC Engineer
The HVAC filter is an integral part of your HVAC unit. To maintain pristine indoor air quality, it helps keep out dust, pet fur, pollen, debris, and other airborne pollutants. HVAC filters achieve this by trapping these substances within their fibers and only allowing clean and fresh air through the HVAC.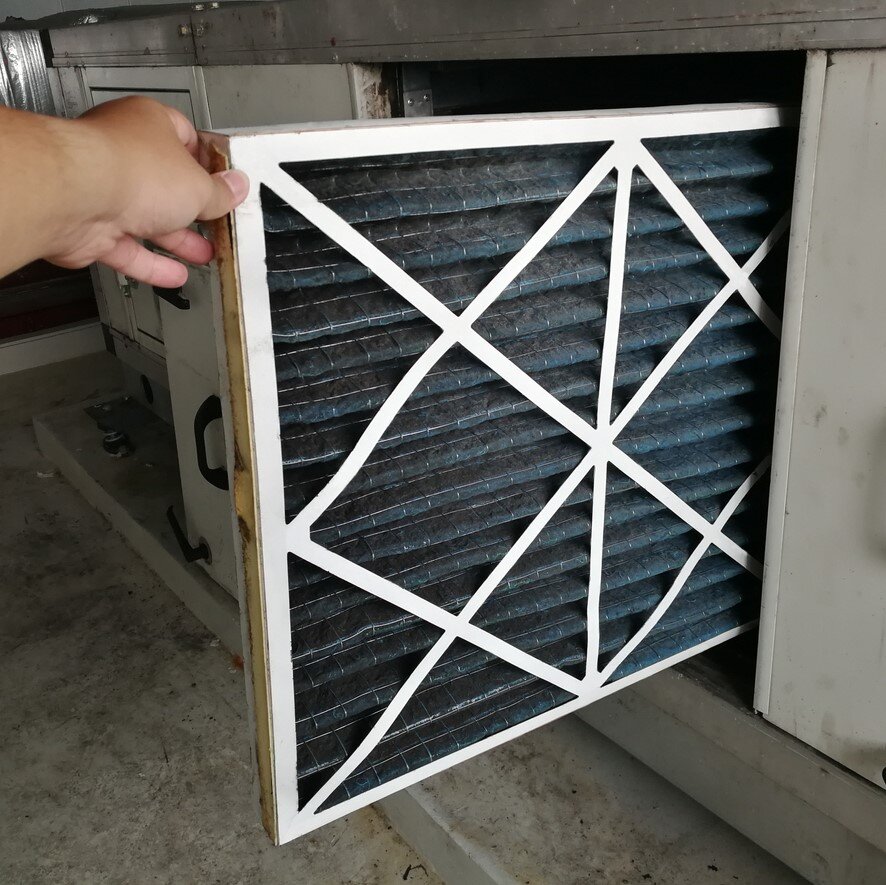 If it's time to swap out your HVAC filter for a new one, here are the main types of HVAC filters to choose from:
Pleated Filters
AS the name suggests, pleated filters have pleated fibers made of polyester or cotton folds that prevent dust and other debris from entering the AC. They are great at filtering out dust, pollen, pet fur, and other tiny particles but have low air filtration, making them less resistant to airflow.
Pleated filters have a huge advantage over non-pleated ones because the pleats increase the surface air for filtration; the more the pleats, the better the filter's filtering capability. This makes them great for households with pets or near gardens because the pleats filter even the tiniest airborne particles like mold spores.
Electrostatic Filters
Electrostatic filters utilize cotton and paper fibers static to create a magnetic field that attracts airborne particles, including dust, pollen, and mold spores. The magnetic field is strong enough to gather airborne particles in a room and prevent them from spreading all over. This makes them ideal for combating allergens in your home.
Another advantage of electrostatic filters is that they are reusable. All you have to do is give them a good wash and plop them back in your HVAC. This can help you save a bundle on filter replacement costs.
Media Filters
Media filters have a high MERV rating making them marginally better than most standard filters. What's more, While some standard filters may have the same MERV rating as media filters, media filters are still better because they don't affect airflow or static pressure. In addition, they have a larger surface area making them better at filtration while reducing static pressure.
Media filters are easy to maintain, and you only have to change them once or twice a year. In addition, these filters can filter the tiniest pollutants, including bacteria, mold spores, and pollen. The best part is that they are very durable yet cost-effective.
Ultraviolet Filters
Ultraviolet or UV filters are special filters because they don't just keep out the nasty stuff; they also kill bacteria and viruses in the air. These filters use short-wave ultraviolet radiation to eliminate bacteria and viruses when air goes through the HVAC.
This makes them ideal for homes with people extra-sensitive to allergens. However, it's worth noting that UV filters could turn your indoor oxygen into ozone, which may harm your health. UV filters also aren't as effective at filtering out dust and other airborne debris from the air as other filters.
Call Us For All Your HVAC Installation or Repair Needs
Every HVAC unit deserves a proper filter to keep the air fresh and clean. Also, remember to get your filters cleaned or replaced at least once every three months, depending on the type of filter you own. That's the only way the filters can work at their optimum.
Are you looking for HVAC installation or repair services? Thomas Hoffmann Air Conditioning & Heating is here for you. We provide quality installation or repair service with the best price guaranteed. Contact us today for more information.
24/7 Service Call Now
30+ Years Experience – HVAC Engineer