Making your garage doors more energy efficient can lower your energy costs and help the planet too!
The cost of everyday goods continues to rise. In one of our previous articles, we discussed smart ways to save energy and, in return, lower air conditioning costs. However, there are other ways to conserve energy in preparation for surging summer prices and heat!
24/7 Service Call Now
30+ Years Experience – HVAC Engineer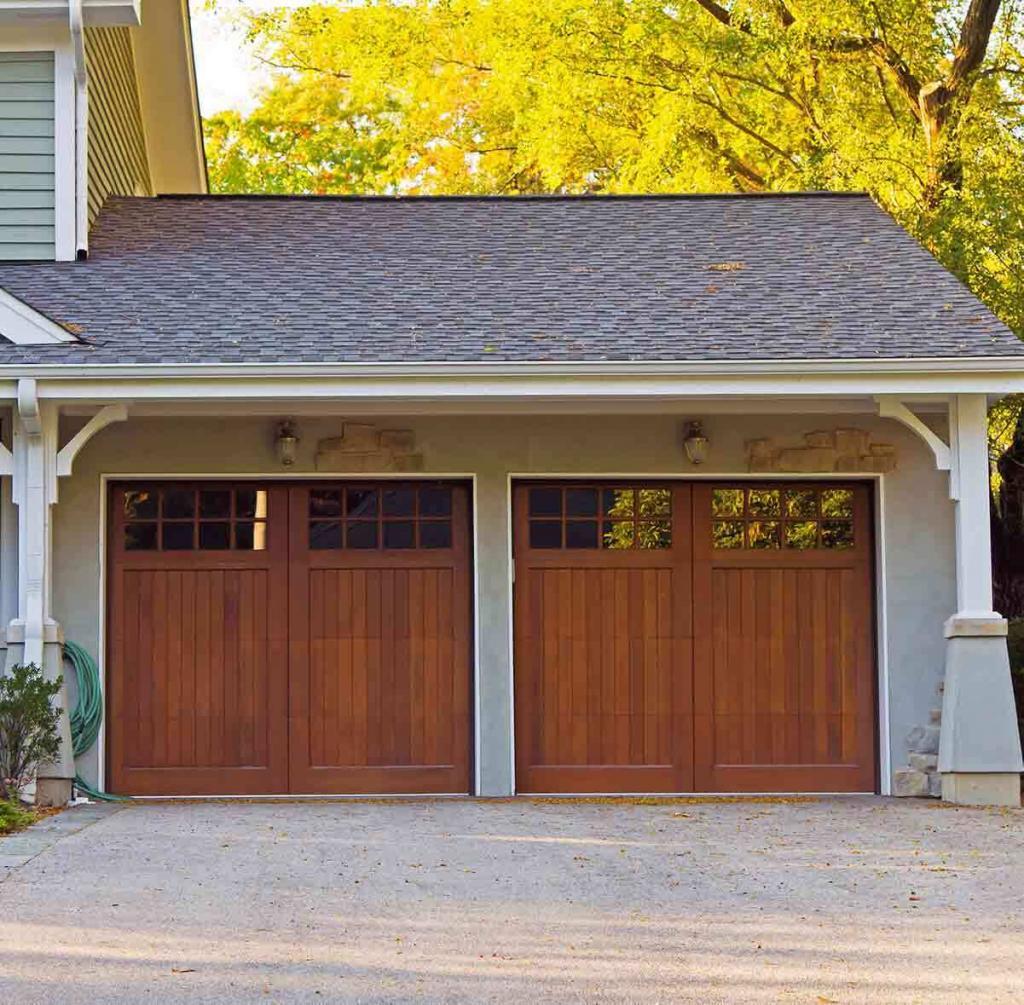 One way is by making your garage doors more energy efficient. Not only does it lower energy costs, but it helps the planet too. Some ways to do this include:
Quality of the Insulation – Whether you have new garage doors installed or retrofit existing ones, it's important to determine the quality of the insulation by looking at the U-factor and R-value. The U-factor measures how heat transfers through a material, and the R-value describes the conductivity of material from one surface to another. So, the higher the U-factor, the more heat moves through the door. Therefore, look for a low U-factor, around .35 or less.
Materials are Important – Typical garage doors are not that insulative. Steel provides little insulation, but when combined with an internal layer of polyurethane, it can be much more efficient—aluminum is lightweight and not a good insulator. However, when combined with a steel layer, composite wood garage doors are very insulting. Therefore, consider multi-layered doors to ensure they are efficient, whichever materials you choose.
Seal all Cracks and Crevices – No matter how well insulated your doors are, if there are air leaks in your garage, they won't work well. Look at the windows, doors, and other areas where there could be cracks or crevices. Caulking and weather-stripping work well for sealing these leaks.
These are just a few tips for conserving energy and saving money this summer. These tips will also help keep your garage warm in the winter, thus reducing heating bills.
Other Tips for Conserving Energy
Running your air conditioner can increase your electric bill by as much as 50%. However, you can reduce the impact of your AC by making some smart and easy adjustments around your home. These tips will also help you stay cool this summer without spending a fortune:
Have a programmable thermostat installed
Replace your air filters regularly
Close vents in the lower part of your home
Seal all cracks and crevices around your house
Schedule HVAC Maintenance Today
Thomas Hoffmann Air Conditioning & Heating is a full-service residential heating and air conditioning company in St. Louis. With more than 30 years of experience, and with a master technician and mechanical engineer as our owner, we can replace, repair, and provide maintenance for your home's HVAC system. Our goal is simple, to exceed your expectations through our responsiveness, integrity, and expertise.
24/7 Service Call Now
30+ Years Experience – HVAC Engineer