Pet owners can do several things that will improve indoor air quality. Check out our HVAC tips!
Almost 70% of American households own a pet, with dogs and cats being the most popular. As most pet owners will agree, pets aren't just animals, they're part of the family. When maintaining your HVAC system this spring, it's important to consider the quality of your indoor air quality. Not only do you want to ensure your family's health is protected, but also that of your pets.
At Thomas Hoffmann Air Conditioning and Heating, we are committed to helping households in the St. Louis area maintain good indoor air quality! We have comprehensive indoor air quality solutions with over 30 years of experience in the industry.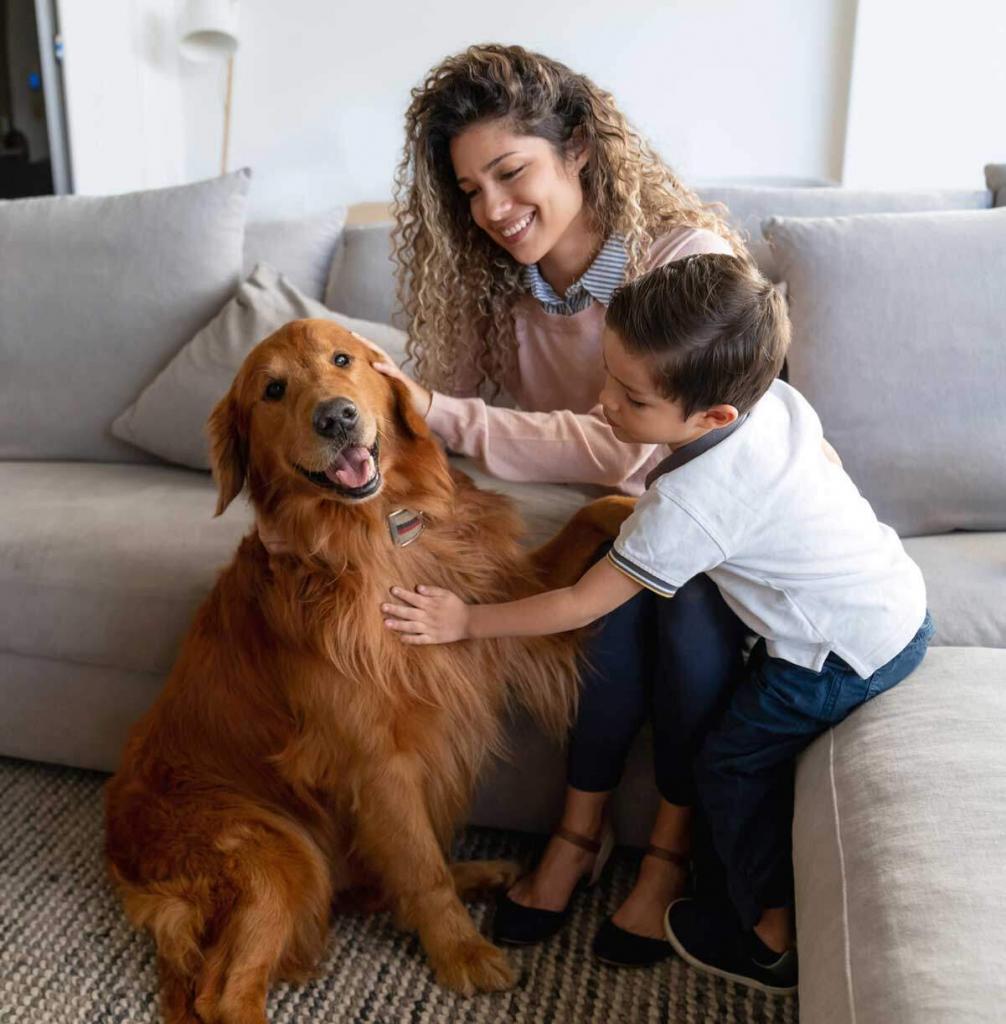 24/7 Service Call Now
30+ Years Experience – HVAC Engineer
How to Improve Air Quality
Pets can be detrimental to your indoor air quality, but they don't have to be. Pet owners can do several things that will improve indoor air quality.
Some of these tips include:
Air purification system – Having an air purification system installed is a smart choice for households with pets. Air purifiers play a central role in removing harmful airborne contaminants such as pollen, dust particles, mold, pet odors, and dander. Pet dander is a significant cause of itchy eyes and a runny nose and is potentially harmful to those with certain medical conditions. An air purifier will help you and your pets breathe cleaner, fresher air.
Clean air filters and air ducts – You need to clean or change your air filters every 30 to 60 days to keep your HVAC system running properly. Clean air filters extend the life of your system and improve the quality of the air in your home. The same is true for cleaning your air ducts. Pest dander and dust can get trapped in the ducts and recirculate around your home. Consider having your air ducts cleaned every 3 to 5 years.
Bathe and brush your pets regularly – Remember to bathe your pets at least once a month and brush them often. Doing so reduces the amount of fur and dander and keeps your pets free from lice, fleas, and other pests. This isn't to say that your pets will be free from dander and other allergens, but regular grooming significantly reduces the amount of airborne debris that comes from your pets.
Keep carpets clean – Carpets and rugs trap a lot of dirt, debris, and pet dander. When you walk on the carpet, dander, and dust get stirred up and circulate through the air. Cleaning these regularly will reduce the contaminants floating around your home.
Schedule HVAC maintenance – Routine HVAC maintenance service from Thomas Hoffmann Air Conditioning & Heating could help you avoid expensive air conditioner repairs. It will increase the efficiency of your AC system and improve your home's indoor air quality.
We know how much you love your family and your pets. Therefore, it's essential for the air all of you breathe to be as clean and fresh as possible! For all your indoor air quality needs, contact Thomas Hoffmann Air Conditioning & Heating. One of our technicians will perform an in-house diagnostic test to find the best solution for improving your home's indoor air quality.
24/7 Service Call Now
30+ Years Experience – HVAC Engineer