After this chilly winter, you're likely ready for spring. But is your AC ready for the warm weather?
The St. Louis area is already experiencing spring-like weather. Is your air conditioning system ready? It's likely been months since you turned it on. Now that it's warming up, most homeowners expect to turn their AC on, and everything works perfectly. While that would be ideal, not everyone is that lucky.
If your AC isn't ready to start working, you might be disappointed when you finally need it. But not to worry – Thomas Hoffmann Air Conditioning & Heating is here to help! With over 30 years of experience and a master technician and mechanical engineer as our owner, we can replace, repair, and provide maintenance for your home's AC system.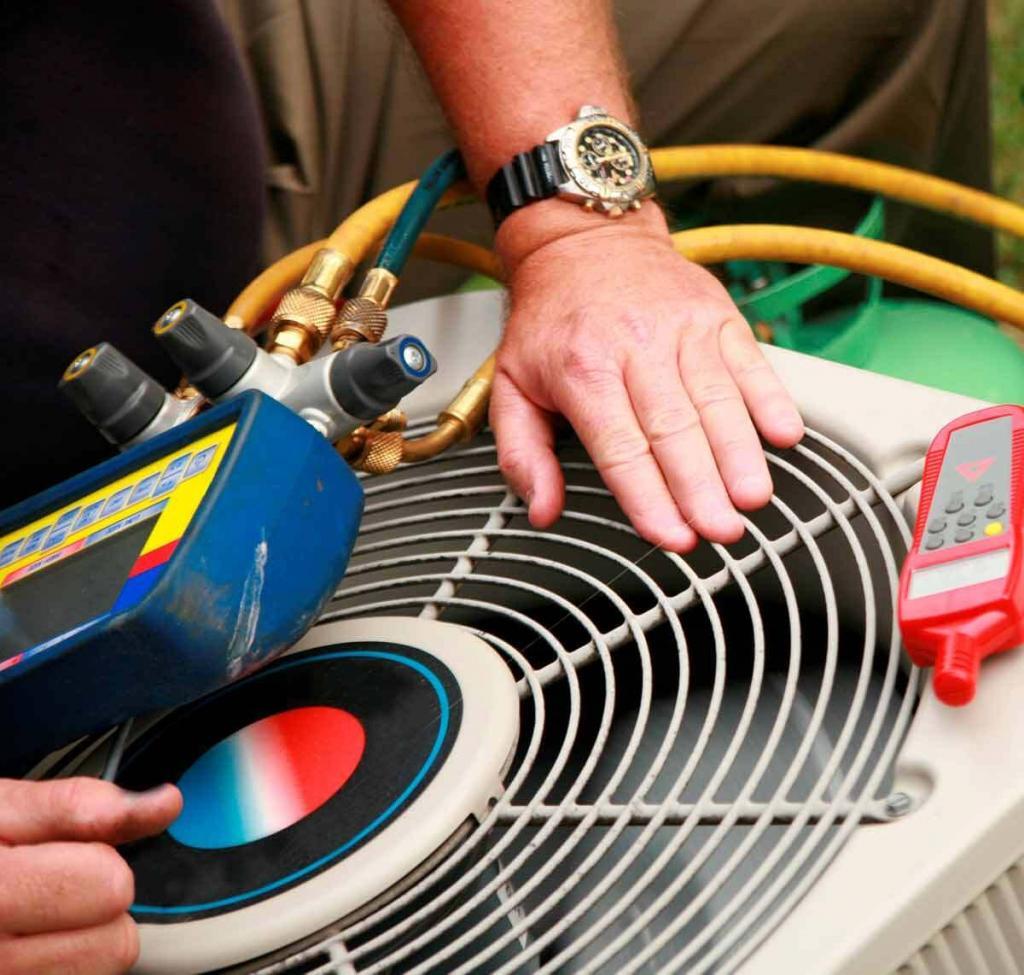 AC Maintenance You Can Do
Before you turn your air conditioner on for the first time, there are several things you can do – some of these include:
Clear away dirt and debris – During the fall and winter months, leaves, branches, weeds, and other debris can collect around your unit. Before you turn it on, clear away any dirt and debris on or around your AC.
Do a trial run – As the weather gets warmer and you know you'll soon need your AC, turn it on for about 30 minutes and inspect it. Examine how it's functioning inside and outside. Do you hear any strange noises? Is the air getting cool? If you notice anything abnormal, you can have it inspected by an HVAC tech before it becomes a more significant issue.
Change the filter – It's essential to change your filter regularly. A dirty air filter affects your indoor air quality. When dust particles cannot make their way through the filter, they stay in your home. This can make allergies and asthma worse. In addition, a clogged filter puts undue stress on your air conditioning system and can cause damage to the unit.
Clean the air ducts – If your air ducts are filled with dust or debris, your AC will circulate that air throughout your home. Duct cleaning will make your system run efficiently and smoothly. It's also a great way to improve your home's indoor air quality.
Schedule preventative maintenance – Scheduling a maintenance visit with an HVAC technician is a great way to ensure your system is ready for spring and summer. It's the best way to prevent any sort of summertime issues.
24/7 Service Call Now
30+ Years Experience – HVAC Engineer