Which type of boiler system is best suited for your commercial building – gas or electric?
Small commercial buildings and manufacturers usually rely on some type of boiler system to heat their premises. Most often, they use what are known as hot water boilers, where water is heated and then distributed throughout a closed system. Boilers typically run on gas, but some models run off of electricity or even oil. Which type is best suited for you is a discussion you should have with a qualified HVAC technician. However, here are a few general things to consider.
---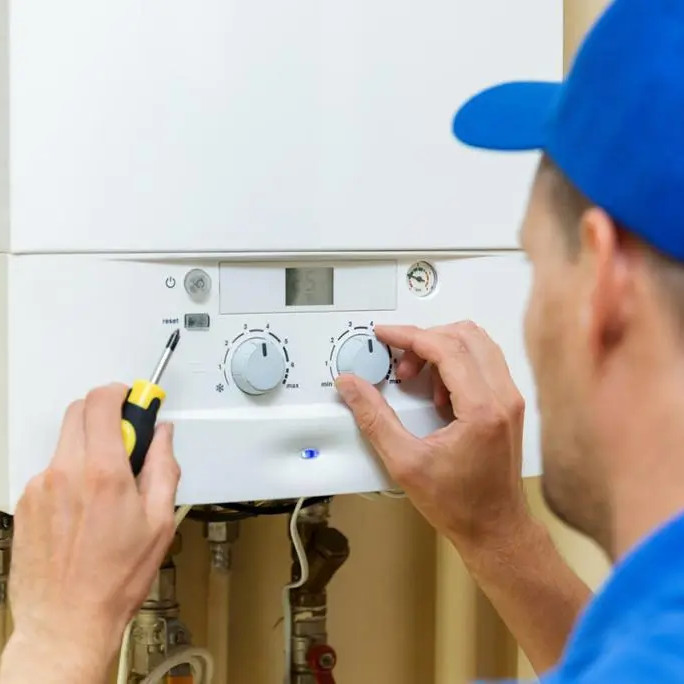 A central heating boiler can account for up to 60% of energy bills. Whether or not you employ gas or electricity, it is important to keep the system well-maintained to try and keep these costs down. Discuss with an HVAC technician whether a gas or electric boiler may be an effective way for your business to save money on energy bills. They will look into your heating demands as well as the gas prices in your area.
Types of Boilers
Electric boilers are effective at heating, but there will generally be a substantial increase in your utility bill. The system is very efficient, and with no emissions and no need for a chimney, there is a 0 to 5% heat loss to the outside. The minimal environmental impact is something to consider for a business with an invested interest in preserving the environment. Something else to consider is the possibility of a loss of electricity. If you are in an area with overhead power lines during a blizzard, what are the chances of losing power to your business? Loss of power with an electric boiler will also mean no heat in your establishment. Electric boilers are better suited in areas with underground power lines where power outages rarely occur.
Oil burners are rarely seen today and are typically found only in older buildings and homes. The tanks needed to hold the oil are unsightly if above ground and a huge environmental hazard if buried in the earth. The need to replenish the tank is an inconvenience not seen with gas models since their fuel comes directly through lines supplied by gas companies.
With a boiler, you have the option of installing multiple thermostats that allow you to control the temperature in each room. This can help keep costs down by maintaining lower temperatures in unoccupied parts of the building.
Preventive Maintenance
If your business relies on a boiler for its heating needs, consider adopting a preventive maintenance program to help cut down on repairs. Additional benefits of regular maintenance include improved safety and reliability, preventing a pre-mature costly replacement, and saving money on your utility bill.
If the heating system in your business needs replacement, you have many things to consider. Talk over your options with Thomas Hoffmann Air Conditioning & Heating LLC, a St. Louis commercial HVAC company. With more than 30 years of experience, our technicians can install a new boiler system, complete routine maintenance, or quickly handle an emergency boiler problem. Contact us 24/7 at (314) 471-7625.
24/7 Service Call Now
At Thomas Hoffmann Air Conditioning & Heating, we pride ourselves in being a locally owned and operated HVAC company. With more than 30 years of experience and a master technician and mechanical engineer as our owner, we can replace, repair, and provide maintenance for your business or home's HVAC system.
(314) 471-7625