With more than 30 years of experience, we will help you decide which air conditioning system is right for your home and budget.
So what features should you consider when buying an air conditioner? The typical rule of thumb is prioritizing features that will help your system operate more efficiently and increase energy savings. But given that ACs have many features, it can be hard to tell which features you should focus on.
Worry not! In this post, we talk about a critical feature we believe every homeowner should consider when purchasing a new AC system: The thermal expansion valve.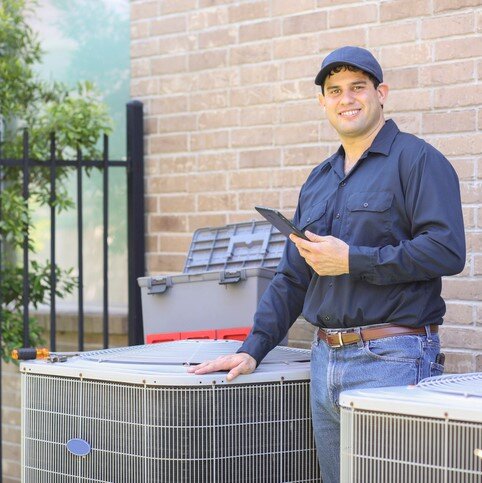 What Is a Thermal Expansion Valve?
The thermal expansion valve (TXV) is a device found in most modern ACs that helps control the amount of refrigerant liquid injected into an AC's evaporator. In other words, the thermal expansion valve helps ensure that the right amount of refrigerant is used every time your air conditioning unit is on. When it's super-hot, the TXV will release more refrigerant into the evaporator, and when it's cooler, it will release less refrigerant into the system.
24/7 Service Call Now
30+ Years Experience – HVAC Engineer
Benefits of Having a Thermal Expansion Valve
Getting an AC unit with a thermal expansion valve has many benefits. Here are some of them:
Saves You Money – The compressor is one of the most energy-consuming components of an AC system. When the thermal expansion valve controls the refrigerant flowing into the compressor, it reduces its workload and, ultimately, the energy consumed. Lower energy consumption translates to lower energy bills. A high-performance air conditioning unit also means fewer repair bills. This will save you a ton of money in the long run!
More Consistent Temperatures – The thermal expansion valve constantly adjusts the refrigerant levels according to the cooling required. This makes your air conditioning system more responsive, and it's able to provide more consistent temperatures.
Environmental Friendly – Apart from increasing the efficiency of your air conditioning unit and subsequently reducing your energy bills, the thermal expansion valve also plays a considerable role in protecting the environment. An efficient air conditioning system uses less energy, reducing its environmental impact.
Extends Your AC's Lifespan – If too much refrigerant gets into the air conditioner's compressor, it can lead to severe damage. This will eventually lead to the breakdown of the air conditioner, which will cost you repairs. You might even have to replace the compressor or the AC. A thermal expansion valve restricts the amount of refrigerant that gets into the compressor and prevents it from getting damaged.
Need HVAC Repair or Installation Services?
Are you looking to repair your HVAC or replace your current unit with a more advanced unit? Contact Thomas Hoffmann Air Conditioning & Heating. Our technicians can handle any HVAC repair, installation, and maintenance task you throw our way. Call Thomas Hoffmann Air Conditioning & Heating today and book an appointment.
24/7 Service Call Now
30+ Years Experience – HVAC Engineer