Fall is the best time to have your furnace checked. It will ensure that you make it through the winter with no heating issues.
It's February in St. Louis – you've been running your furnace now for several months. If you forgot to have your furnace serviced in the fall, hopefully, it's running well for you.
Many homeowners forget to have their furnaces serviced and go through the winter with no issues. However, if you begin having problems with your heater, you'll have wished you called the service tech out in the fall. That's because fall is the best time to have your furnace checked. It will ensure that you make it through the winter with no heating issues.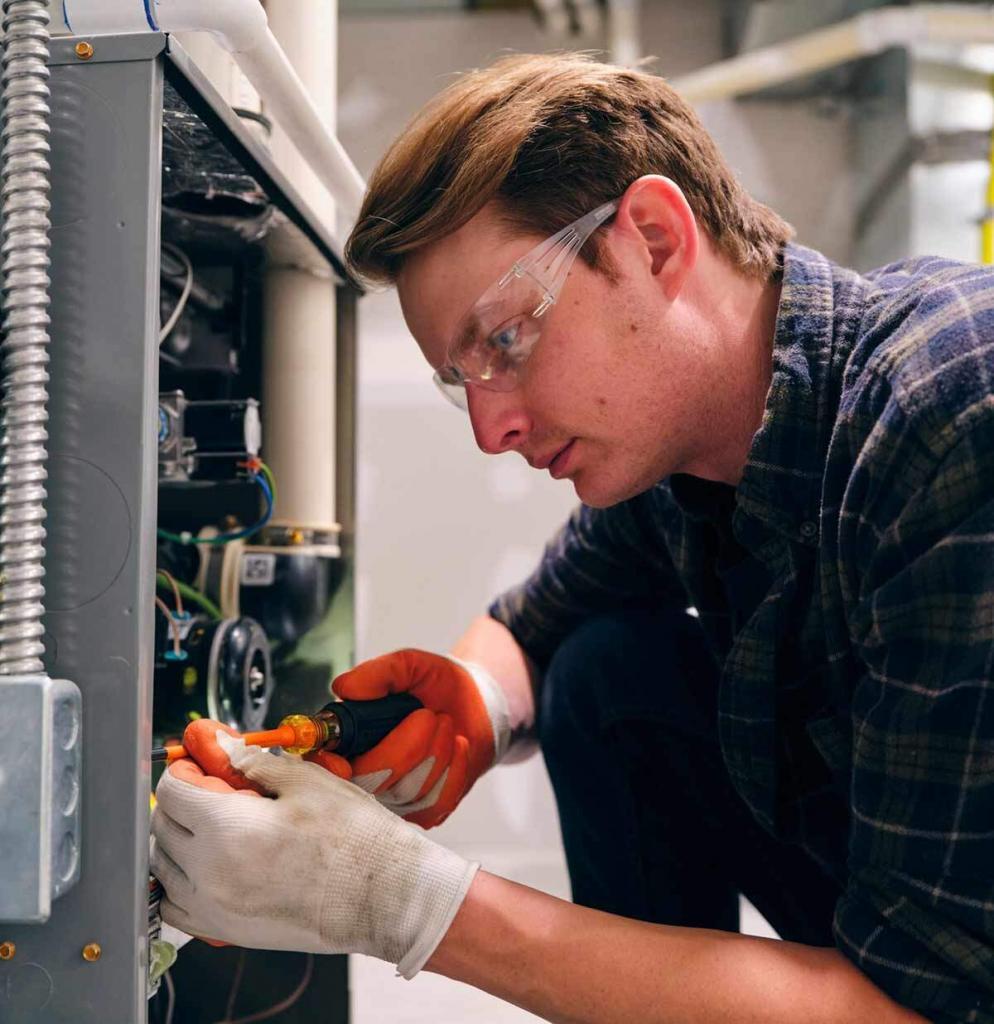 Why Having Your Furnace Serviced is Important
When left unserviced, it can suddenly stop working and leave you and your family in the cold. In addition, it can be a health hazard. Furnace maintenance can reveal a carbon monoxide leak. This potentially deadly problem can be detected before the situation becomes serious.
Carbon monoxide exposure can lead to headaches, nausea, dizziness, and death. An estimated 500 individuals die each year, and another 15,000 are hospitalized from exposure to carbon monoxide.
Poor furnace maintenance can also cause your energy bills to rise as it will run less efficiently and work harder to heat your home.
What Is Involved In Furnace Maintenance?
Your furnace can't fulfill the manufacturer's promises without professional service. If your heater needs to be serviced, repaired, or replaced, our certified and licensed technicians at Thomas Hoffmann Air Conditioning & Heating will ensure that your heating system is running in peak condition, resulting in a more satisfying comfort level and at lower monthly costs.
When you schedule a service call, one of our HVAC technicians will perform the following:
Inspection of the condensation drain for any obstructions
Inspection of electrical connections
Test voltage system components to prevent future failures
Lubricate any moving parts
Check thermometer settings
After our technician has inspected your furnace, we'll recommend a few things that you can do to keep it running smoothly. One of the most important things is to change your air filter at least every 3 months. When the filters are congested, it puts a strain on your system and affects your indoor air quality.
Heating Service St. Louis
Thomas Hoffmann Air Conditioning & Heating is a full-service residential heating and air conditioning company in St. Louis. With over 30 years of experience and a master technician and mechanical engineer as our owner, we can replace, repair, and provide maintenance for your home's HVAC system.
24/7 Service Call Now
30+ Years Experience – HVAC Engineer