There are a variety of reasons your home may be having this problem. However, whatever the reason, Thomas Hoffmann Air Conditioning & Heating can help!
Have you noticed hot or cold spots in your home? Do certain areas feel warm and humid while others are almost chilly? It's a common issue many homeowners face but also annoying and often costly.
You can try several things to balance the air in your home, but other issues will require an HVAC technician's assistance.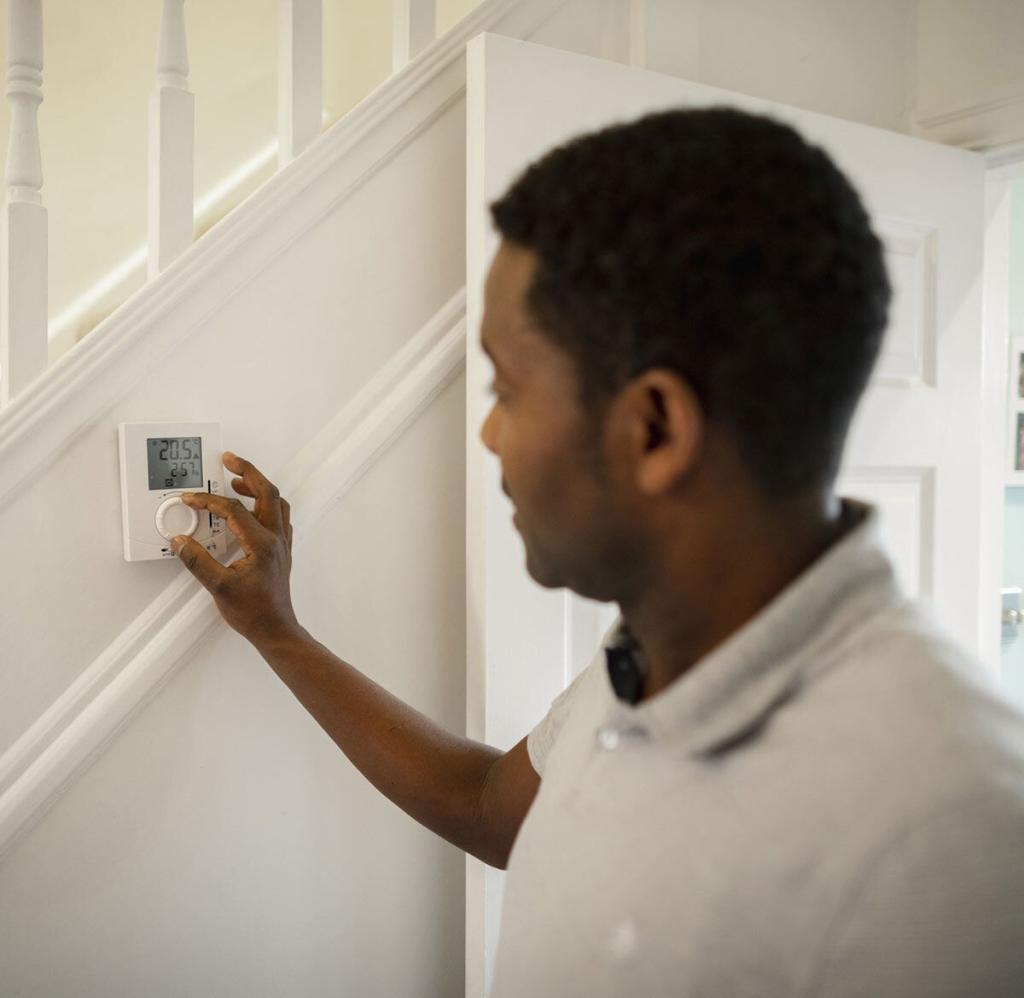 What is Air Balancing?
Air balancing is a process that involves modifying your existing HVAC system to make sure that air is evenly distributed throughout your home. All zones will have the correct amount of heat transfer. You want all components of your HVAC system working in unity.
Air balancing is beneficial for many reasons. Some of these include:
Improved air circulation
Less conditioned air escapes
Lower utility bills because unbalanced air systems cause stress and overwork
Optimized system performance – increased energy efficiency
Longer lifespan for HVAC system
Causes of Hot or Cold Spots
First, you should investigate the problem as soon as you notice it. Identifying the cause of the problem is essential to help you get back to a comfortable, consistent temperature. It will also save you money on your energy bill.
The common causes of hot or cold spots in your home include:
Your HVAC system is the wrong size – If your HVAC unit is too big or too small for your home, it will not heat and cool properly. It works overtime to heat and cool your home if it's too small. However, a system that is too large could cause hot or cold spots because one part of the house may be heated or cooled more than needed and struggle to dehumidify properly.
Your ductwork isn't insulated correctly – Ductwork is typically made of metal; it needs to be insulated to ensure that it can carry the warm or cool air further away from the HVAC unit. If the pipes aren't adequately insulated — or if they aren't insulated — this can cause random hot or cold spots. It's also an issue if you have exposed ducts in basements, attics, or other areas.
Your home isn't insulated correctly – If your ductwork is well insulated, but your home is not, certain rooms will be warmer or cooler than others. For example, a room on the north side of your home may be warmer than one on the south side. This is because the direct sunlight causes the room to be warm, and your system can't keep up.
Your ductwork needs servicing – If the ductwork in your house has holes or cracks, it could be allowing warm or cool air to escape. Faulty air ducts can add hundreds of dollars annually to your heating and cooling bill, even if they're loose or not sealed correctly.
Improper zoning – If you've got a big home, it may be difficult for your HVAC system's output to reach each area of your house. This is why a zoning system is essential. It allows you to set different temperatures for separate rooms, which is incredibly convenient when the heat rises within a multi-level home.
Thomas Hoffmann Air Conditioning & Heating
At Thomas Hoffmann Air Conditioning & Heating, we take pride in being a locally owned and operated HVAC company. With more than 30 years of experience and a master technician and mechanical engineer as our owner, we can replace, repair, and provide maintenance for your business or home's HVAC system.
24/7 Service Call Now
30+ Years Experience – HVAC Engineer