How do pets affect our indoor air quality? And how do you stop them from compromising your home's air quality?
About 67% of households in the US own pets; that's a staggering 85 million families. Pets are a great company and do wonders for your mental health, but unfortunately, they often do the opposite for your air quality.
24/7 Service Call Now
30+ Years Experience – HVAC Engineer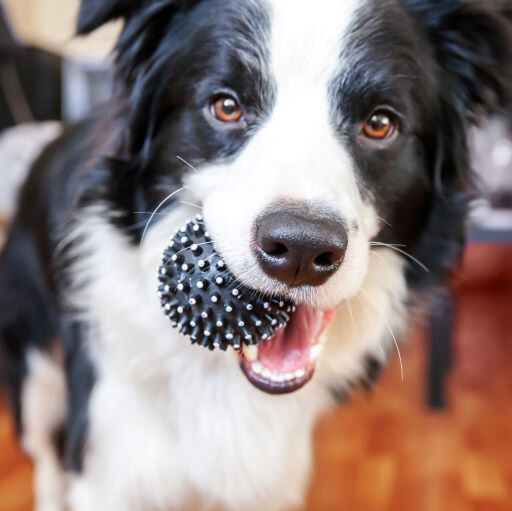 You don't even have to be allergic to pet dander to experience the adverse effects of pets on your indoor air quality. Our furry friends not only have a coat of hair or feathers; some are covered in dander, mites, and even fleas. This naturally begs the question, how do pets affect our indoor air quality? And how do you stop them from compromising your home's air quality? Keep reading and learn everything you need to know.
Pet Dander and Fur
Dogs, cats, rodents, and other furry pets shed microscopic flakes of skin called pet dander. Contrary to popular thought, most people allergic to pets aren't allergic to the fur but pet dander. Because dander is super light, it lingers in the air for a really long time. In fact, pet dander can stay in a house for up to six months once you remove the pet. Your HVAC system circulates the dander and other allergens around the house, compromising your indoor air quality.
Pet hair also affects your air quality but not directly as pet dander does. Pet dander can clog your HVAC's filters and compromise its functionality. This can lead to skyrocketing electricity bills and increase the spread of dust and dander in your home.
How to Maintain Air Quality Even With Pets Around
Choosing between air quality and your furry friends is incredibly tough, but luckily you don't have to sacrifice one for the other. Here are a couple of tips on maintaining your home's air quality if you have pets.
Bathe and Brush your Pets regularly – Remember to bathe your pets at least once a month and brush them at least twice every month. Doing so reduces the spread of fur, dander and also keeps your pets free from lice, fleas, and other pests. This isn't to say that your pets will be free from dander and other allergens, but regular grooming significantly reduces the amount of airborne debris that comes from your pets.
Vacuum, Vacuum, Vacuum – One surefire way to maintain pristine indoor air quality is to vacuum as often as you can. Vacuum everything from your couch, tables, bookshelf, and even your window sills. Vacuuming does a much better job than just dusting with a cloth because it ensures that no airborne particles circle back to your HVAC then back to the house again.
Schedule Regular HVAC Maintenance – Ensure you always schedule routine HVAC maintenance and swap out your filters for new ones every three months. Doing so ensures that the HVAC filters do their job like they're supposed to and prevents dirt and debris from building up in your AC and ruining your indoor air.
Don't Let Your Pets Compromise Your Indoor Air Quality
Pets can be detrimental to your indoor air quality, but they don't have to be. By grooming your pets and keeping them clean, you can maintain your home's air quality regardless of how many pets you have. Most importantly, remember to schedule regular HVAC maintenance for ultimate air quality.
Contact Thomas Hoffmann Air Conditioning & Heating today if you need someone to fix your AC to maintain good indoor air quality.
24/7 Service Call Now
30+ Years Experience – HVAC Engineer