During the hot summer months, some AC issues are more common than others. Here are some AC repair issues you may face.
This August has been especially warm! Hot summer weather certainly strains your air conditioner system and can, as a result, develop issues for many different reasons. However, some problems are more common than others.
24/7 Service Call Now
30+ Years Experience – HVAC Engineer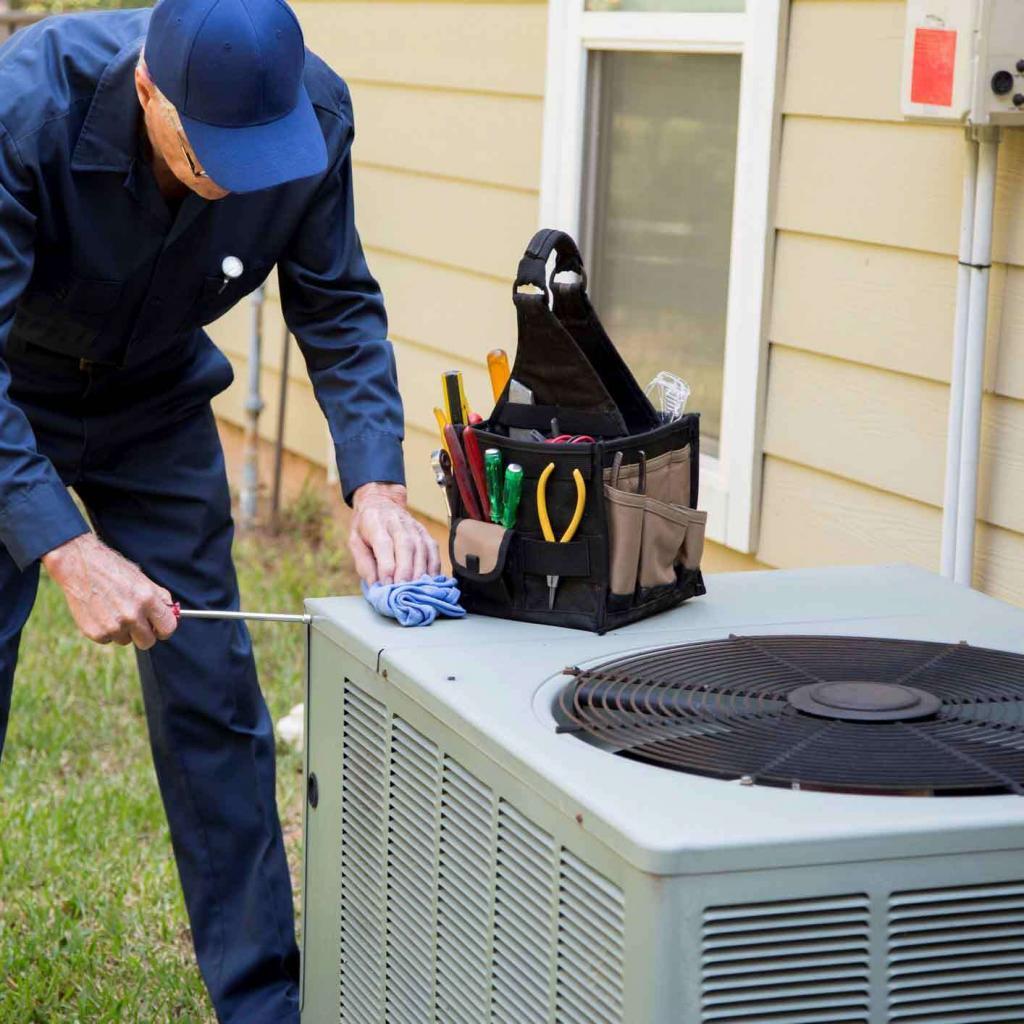 Maintaining your air conditioner is the best way to protect your system. While regular AC and furnace maintenance should be done annually, it's something that often falls by the wayside. However, failing to have maintenance performed on your HVAC system can potentially lead to a higher risk of breakdowns and costly repairs.
Refrigerant or Freon leak – When your AC unit was installed, it was equipped with enough refrigerant to last for the unit's life. If your system needs a Freon charge, it means there's a leak. If this is the case, you may notice a puddle on the ground by your unit, lukewarm or barely cool airflow, or you may see ice on the evaporator coil.
Clog in the condensate line – The condensate line provides an exit for the moisture your system extracts from the air inside your home. When it is not flushed regularly, it can develop a sticking coating of algae and dirt. If it becomes clogged, you might notice poor airflow, drywall leaks, bad smells, puddles on the ground, water backing up in your AC, or ice on the evaporator coil.
Worn-out fan belt – If the fan belt is worn out, you will likely hear a loud screeching sound. As long as the belt is replaced before it breaks, you will only have a minor repair to deal with. If it breaks, the blower fan will stop working, and you could potentially have a larger problem.
Dirty filters – When the filters are dirty, it prevents the AC from moving air properly. If left unchecked, this lack of airflow can damage the system. It's important to change out the filters as directed by the manufacturer or as needed.
Leaky ducts – As the temperature changes, the HVAC ducts expand and contract. This can put stress on the joints causing leaks. Over time, 20% of the air running through older ducts leaks, resulting in higher utility bills.
Thermostat issues – Since your thermostat controls the temperature in your home, it can sometimes cause issues with your AC system. If it was installed in the wrong spot, it wouldn't read the correct temperature. It needs to stay clean, and the batteries changed regularly to ensure it functions properly.
Schedule HVAC Maintenance Today
Thomas Hoffmann Air Conditioning & Heating is a full-service residential heating and air conditioning company in St. Louis. With over 30 years of experience and a master technician and mechanical engineer as our owner, we can replace, repair, and provide maintenance for your home's HVAC system. Our goal is simple, to exceed your expectations through our responsiveness, integrity, and expertise.
24/7 Service Call Now
30+ Years Experience – HVAC Engineer