At Thomas Hoffmann Air Conditioning and Heating, we can improve your office space's airflow and air quality.
Most office buildings have large windows that can't be opened to let in the fresh air. If you are a business owner or manager, your employees need an adequate ventilation system to maintain comfort levels and avoid poor indoor air quality.
24/7 Service Call Now
30+ Years Experience – HVAC Engineer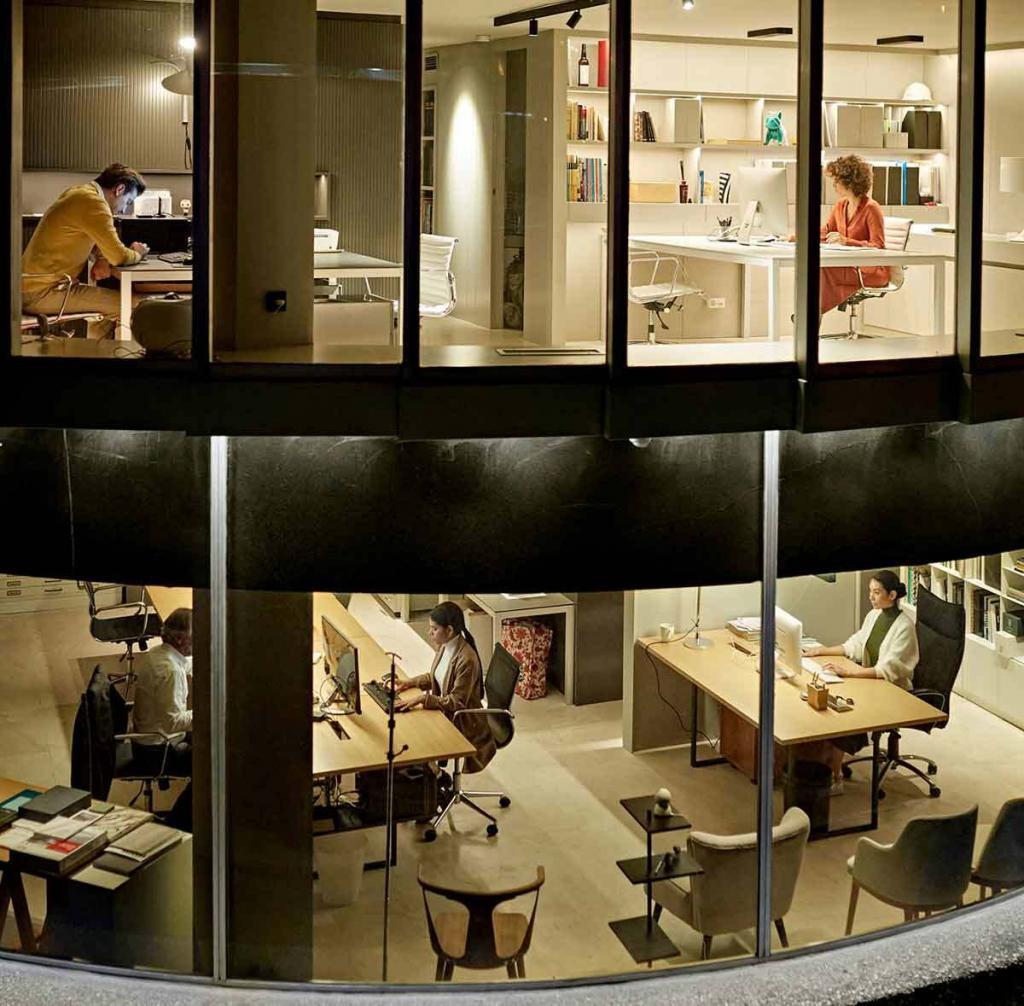 At Thomas Hoffmann Air Conditioning and Heating, we provide expert commercial HVAC repair and maintenance services. We can improve the airflow and air quality in your office space.
Ways to Improve Air Quality in Your Office
Improving your facility's heating, cooling, and ventilation quality requires knowledge and expert advice from trusted heating and cooling experts. We work with you to understand your HVAC needs, preferences, and budget before making any suggestions.
There are several ways to do it when looking to improve airflow and indoor air quality for your office space. Some of these include:
Increase the performance of the office ventilation system. This can be done in several ways. You can, for instance, turn to a reliable HVAC maintenance and installation experts like Thomas Hoffmann Air Conditioning and Heating and have an air purifier installed. This way, any harmful particles in the air will be captured and removed, which will help keep the workplace safer and healthier.
Check for blockages in the ventilation system. If your office building has hot or cold spots, your employees may deal with the discomfort by closing vents and registers. However, this can hinder how the air is distributed throughout the office. Therefore, it's good to have the ventilation system checked for blockages.
Replace air filters regularly. Dirt, dust, and other debris build-up on air filters over time. When they are clogged, it creates airflow issues, resulting in poor air quality and even frequent problems with the HVAC system. It's recommended to change air filters at least once a month.
Have regular HVAC maintenance performed on your system. There is no service we offer that is more cost-effective than preventative maintenance. Our equipment upkeep programs improve efficiency for lower operating costs year-round. Because these regular tune-ups allow our technicians to uncover potential issues, we can help you avoid future repair expenses. Keeping your AC system in good condition also saves you from the cost of an early replacement. Most importantly, proactive maintenance protects your business from costly downtime.
Request a Quote
Thomas Hoffmann Air Conditioning & Heating is a full-service commercial heating and air conditioning company in St. Louis. With over 30 years of experience and a master technician and mechanical engineer as our owner, we can replace, repair, and provide maintenance for your business's HVAC system. Our goal is simple, to exceed your expectations through our responsiveness, integrity, and expertise. Call today to request a quote.
24/7 Service Call Now
30+ Years Experience – HVAC Engineer